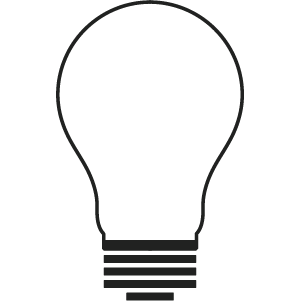 Making Your Lighting Plan Checklist
---
Here are a few things to keep in mind as you begin to plan your renovation or new construction project:
Start Planning Early

The most important thing we tell our clients as they embark on a renovation or new construction project is to start planning the lighting design early. This allows for all options to be explored and budgets to be determined.

Make an Appointment

Bring your architectural plans to the first meeting. Our consultants are experts with years of experience and will help you develop a customized lighting plan for your project.

Choose Finishes and Surface Types

Collect samples of paint colors, wallpaper, cabinet finishes, granite or other countertop surfaces. Bring these to your appointment and see firsthand how different types of lighting will look with your products and color scheme.

Assess Your Room Usage

Think about how you will be using your room. Where will you sit to read? Where will you want more ambient lighting? Will there be a desk or an office space in the room that needs task lighting? Note artwork placement as well.

Recognize Any Special Needs

Do you have any specific visual concerns or impairments that will need to be accounted for when putting together a lighting plan? Make sure you bring these concerns to the attention of your lighting consultant.
Ready to get started? Set up a design consultation with one of our expert lighting designers to discuss your project.