Structure is a curated Design Gallery with the convenience of an online experience.
Driven by the System 7, Wolfers Lighting, and Boston Shade team, Structure solves today's design complexities for homeowners, architects and design professionals. Touch, feel, see, design in our Galleries. Go home and refine, coordinate, scope and share inspiration with our online tools.
Our first Design Gallery is coming soon to the Boston Design Center. Stay connected for updates.
Lighting + Shading + Technology. Simplified.
---
Today's renovation and new construction projects involve layers of complexity that didn't exist in previous generations.
LED light fixtures can shift color throughout the day to mimic natural sunlight, automated window shades can be programmed to fit your routines, and smart home technology puts control of your living space at your fingertips.
With the abundance of options on the market, determining the best products and solutions for a project can be time-consuming and frustrating. Ensuring that those products will operate seamlessly together often presents additional challenges.
In this new landscape, there's a need for a new type of partner on projects. If the lighting, shading, and technology solutions can be designed by the same team, they can easily operate as one cohesive system. This simplifies the process for clients as well. Rather than having three separate vendors coordinating with the project team and with each other, clients would have a single point of contact and a single team taking care of them.
Lighting + Shading + Technology. Simplified. This is the philosophy behind Structure.
We are lighting, shading, and technology experts.
Our lighting business, Wolfers Lighting, was established in 1931 and has been providing lighting design services to industry professionals and homeowners alike for nearly a century. Our shading business, Boston Shade, is New England's leading supplier of customized and automated residential window treatments. Our technology design business, System 7, works with sophisticated clients and design professionals on some of the most beautiful homes and most advanced residential technology systems in the country. Plus, with a background as an integrator and installer, we have real, practical experience in how these systems function.
With our combined specialties, we offer extensive expertise in lighting, shading, and technology, all provided by one team. We can partner in a project every step of the way - from helping to select the right solution for the scope and budget, to designing and drafting schematic level drawings, to providing and delivering product, to commissioning and supporting the system after installation.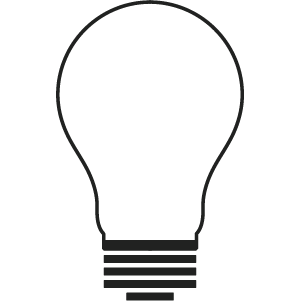 Like needles from a haystack, our team has hand-selected decorative light fixtures that embody design, quality, and function. Representing a wide range of styles, our collection features something for everyone without the overwhelming clutter that's often found in traditional showrooms and on typical ecommerce sites.
Our architectural lighting is from the most trusted manufacturers in the industry. We know that when you choose your architectural lighting, you are investing in an aspect of your home you expect to use and enjoy for years to come. Our architectural lighting partners offer cutting-edge technology backed by strong, dependable systems that you can trust.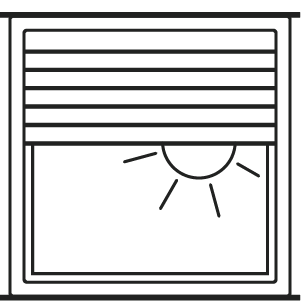 Automated shades provide you with privacy, filter out sunlight, and help keep your home the perfect temperature year-round. Programmed into routines or controlled by a keypad or your phone, they operate seamlessly and nearly silently.
Not just functional, these shades are beautiful, too. With options ranging from roller shades to wooden blinds to flowing drapes, there's a style to complement every space.
We believe that the best home technology solutions are the ones that are the most simple, the most reliable, and the most aesthetically pleasing. Our technology designers bring all the elements of a smart home together, like a robust WiFi network, music streamed throughout your home, and simple but beautiful lighting and shading controls.
Our team is here for all levels of collaboration. Whether you are a homeowner looking for a new dining room chandelier or an architect embarking on a new high-rise community, we'd love to work with you. Our Design Galleries are state-of-the-art collaboration spaces where most projects begin. There, our curated selection of decorative and architectural lighting is displayed alongside automated shading, technology, and controls. Our designers meet with homeowners, architects, and interior designers to discuss the possibilities for each project.
Opening at the Boston Design Center this fall and coming soon to San Francisco, our Design Galleries are a fresh take on a traditional space that we're excited to share with you.
Our online experience is designed to complement our Design Galleries with ease of navigation, a curated offering, educational resources, and the same client-focused approach you find in our physical locations. You can browse our Curated Collection of lighting and see additional options. You can explore the variety of shading fabrics we offer, and learn the difference between solar and privacy shades. Or, you can dive into our resources and learn more about how control systems actually work.
Trade partners are also central to our business. Our Trade Program allows trade professionals access to increased collaborative tools on our website, special pricing, and other incredible benefits. Visit our Trade Program page for more information. We're looking forward to working with you!
Design Consultation
Meet with one of our lighting, shading, and technology designers to discuss your project.
Trade Program
Learn more about our trade program and apply for an account.
Subscribe to Updates
---
Stay connected with what's happening at Structure!
Complete the form below to receive updates on our new Design Galleries, opening at the Boston Design Center this fall and coming soon to San Francisco.